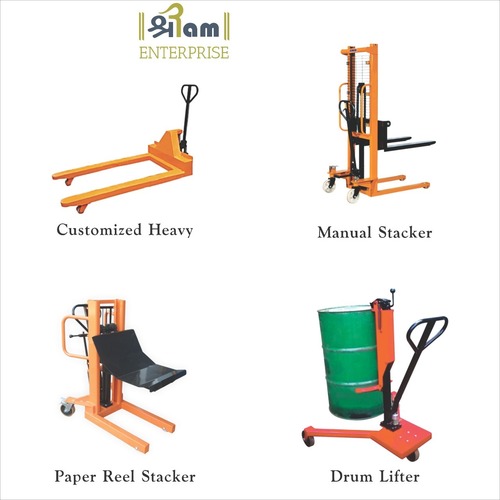 Hydraulic Stacker
Product Code : 05
Product Description
The Hydraulic Stacker is used for material handling equipments. They provides solution for safe and efficient way to endless material application at distribution center, logistics companies, etc. Apart from this they are capable of handling 500 kg – 1000 kg with a mono and telescopic masts from 1400 mm – 3000 mm. The Hydraulic Stacker also has a special fork length & width. They are known for their robust construction & longer service life. Further the pump assembly includes neutral position for controlled handling of load & also has double sealed high pressured polyurethane seals used to prevent .
Features:
They pistons and cylinder are hard chrome plated.
Industry's Best Warranty - 1 year.
Lifting speed – 14 mm/stroke.
Suitable, where lifting is primary and the transport distance is short.