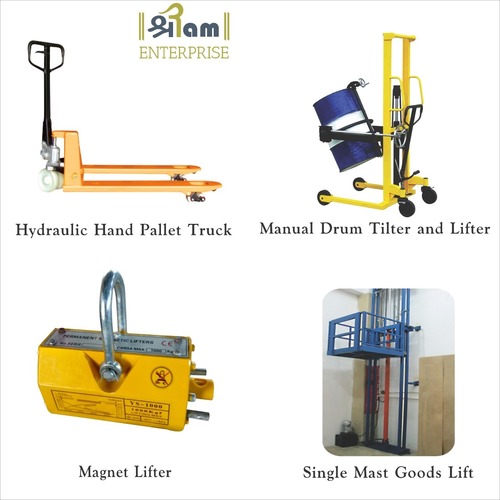 Pallet Truck
Product Code : 03
Product Description
The Pallet Truck provided by us are the hydraulic truck that have high load bearing capacity. Apart from this they are made from high grade components that are obtained from trusted suppliers. They have are quieter and have smoother rolling over rough surfaces. The Pallet Truck It is also equipped with a "C" section forks for greater strength. It has a high rugged chassis along inside of forks and also has a control lever with three-positions of up, neutral and down.
Features:
They are available in standard capacity: 2500 Kgs., fork length 1150, width 535.
The capacity options are: 2000 Kgs, 2500 Kgs, 3000 Kgs, 5000 Kgs.
They have available options: manual, weight scale, battery operator.
Choice: Special fork length, width, wheels & capacity as per requirement.